Leaks $16.50
I found your cards in a little boutique in Green Bay, Wisconsin. I shared them with a lifelong friend, who shared them with a literary professor, who deemed them worthy of the Nobel Peace Prize. My friend and I speak of you, often, wondering how you could know how we felt... how deeply you related to our funny bone, etc.
Recently, I acquired your book, LEAKS, which pushed me to write this e-mail to you. If nothing else goes right in your day today, please place your head on your pillow knowing that two graduates of the class of 1968 share your "sharply ironic humor" with vigor!!!
Wendy and Claudia in Wisconsin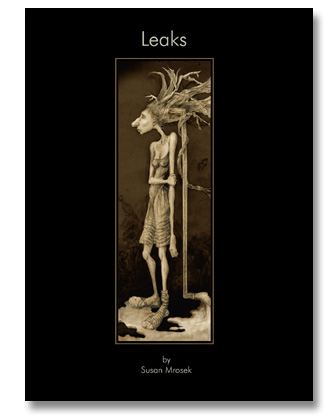 Click above to view
table of contents, selected sketches & excerpts.

For those who'd enjoy
a more vigorous swim,
Pondering Pool is
happy to present

LEAKS --
a forum for
writings from the
deep end of the pool.

(Includes 18 sketches)

Orders are shipped within 3 business
days by USPS Priority Mail